05/22/07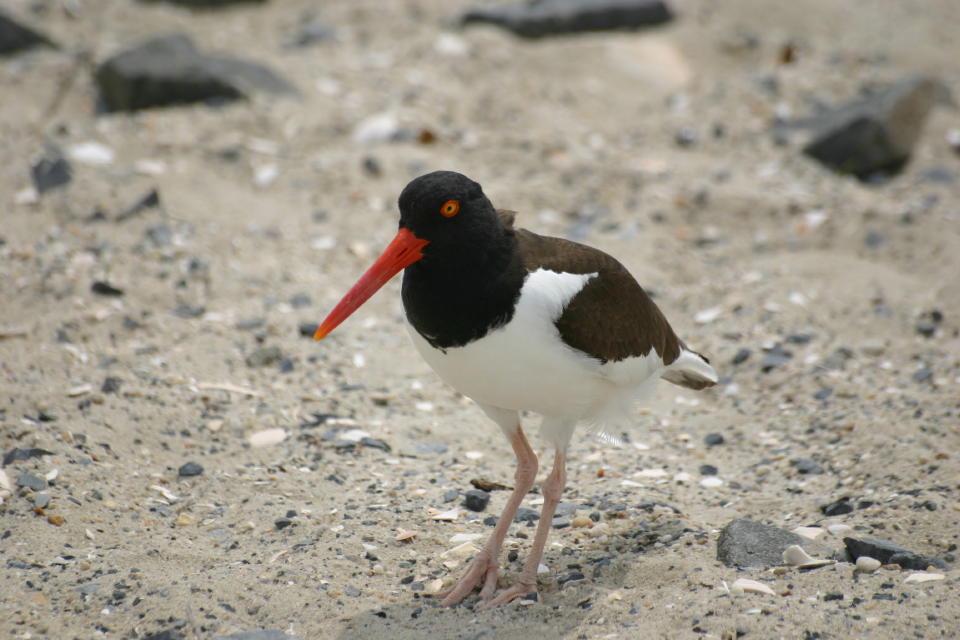 Last week, Mary Lou and I attended a birding Elderhostel at Cape May, New Jersey. We stayed at Little Egg Harbor, NJ with my brother and his wife for a few days before the program. This provided us the opportunity to bird in several nearby areas, including Estelle Manor State Park and the Brigantine (Forsythe) National Wildlife Refuge. We also visited Barnegat Inlet and walked the beach near the lighthouse. New Jersey's oceanfront beaches are mostly open to the public. There are a few areas fenced off to protect nesting shorebirds, most notably the Piping Plover.
There were several school buses full of kids who were picnicking and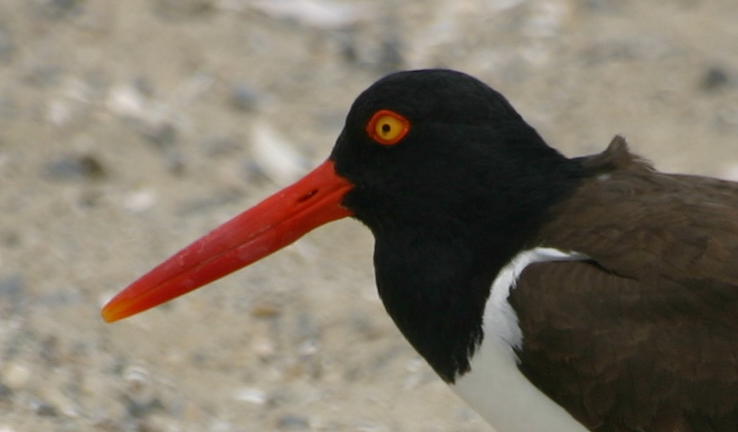 walking with their teachers in groups on the beach. I noticed one group approaching a pair of American Oystercatchers. The birds became agitated and performed distraction displays, a response that suggested that the children were invading their nesting territory. I walked over to the location, and by using the same "reverse psychology" that has helped me locate Killdeer nests (moving in a direction opposite to where the birds tried to lead me), I quickly found a single egg in a scooped depression in the middle of the beach just above the high tide mark.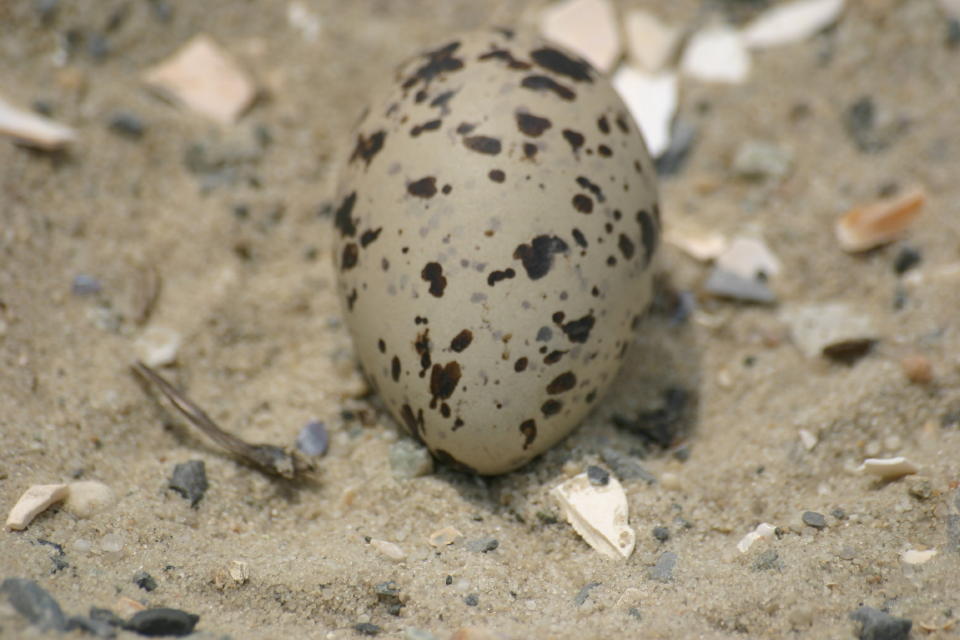 The Oystercatcher sports an outlandish bright orange bill and has yellow eyes encircled by red rings. Remarkably, its bill is flattened vertically to permit it to probe inside the partially opened shell of a bivalve and sever the strong adductor muscle. It then devours the flesh of the hapless shellfish, often "washing" it before swallowing.
I photographed the birds and their egg, and quickly withdrew, but another large group of kids began walking right towards the nest. I intercepted them and informed their teacher, so they diverted their course to avoid the nest. There seemed to be no officials around to notify, so we departed feeling very pessimistic about the success of this nesting attempt.
Leave a Reply