09/29/08
Goldfinches nest later in the season than most birds. They make use of plant down, most notably from thistles and milkweed, to construct their nests. They are also one of the few perching birds whose nestlings subsist nearly entirely upon seeds. They lay their eggs when both resources are abundant. In New Mexico, I saw a Lesser Goldfinch feeding fledglings during the first week of September. The American Goldfinch nests in late June and July.
Here in suburban Batavia, Illinois, we found interesting photo
opportunities in the back yard of our daughter's family home and the
nearby park.In late June, she captured this image through the glass of her back door, as a pair of American Goldfinches gathered dog hairs from the door mat:
In Florida, Palm Warblers are such common winter residents that some locals refer to them as "Florida sparrows." This week, southbound Palm Warblers were quite abundant in Illinois. Several of them visited the yard. All were the dull colored Western form, while most we see in Florida have bright yellow underparts. These photos capture some of the important field marks of this species.

The lack of a bright reddish cap indicates that this is an immature bird:


The rump and the area under the tail are bright yellow:


This spring, in Batavia's Lippold Park, I photographed this example of an adult Palm Warbler of the brighter, Eastern race:
Nearby Hawk's Bluff Park was full of grackles and robins partaking of the abundant berries and crab apples. This Cedar Waxwing was one of a flock clustered in a fruiting tree:
A Black-capped Chickadee responded inquisitively to my whistled imitation of its spring "fee-bee" love call, and briefly started singing:
A few days earlier at Les Arends preserve, I photographed this chickadee against a tapestry of many shades of green maple leaves:
09/24/08
Our son and three of our five Texas Panhandle grandchildren took their first airplane ride together, leaving their Mom and two smaller sisters at home. A stretch limousine met them at the airport. During their week-long stay with us they got to know their two Illinois cousins, rode horses, trains and a boat, and visited the Navy Pier, Sears Tower, Shedd Aquarium and Brookfield Zoo, where they saw some interesting faces. Our eldest grandson, from the Dallas-Fort Worth area, is serving in the US Army in Iraq, and he was in all our thoughts and prayers.
Tiger:
Lion:


Orangutan:
Gorilla:



Texas Panhandle Grandchildren:


Illinois Grandchildren:
Our eldest grandchild: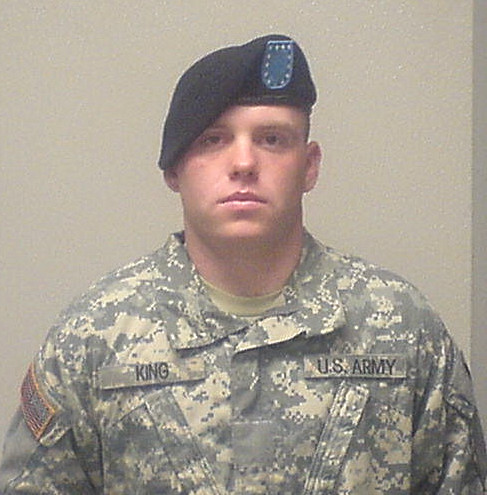 09/11/08
Our son expressed some concern to me about the age of one of the Presidential candidates: "He's too old– he'll never last out his term." He didn't realize that I shared my birthday with two younger men whose names were familiar: infamous singer Michael Jackson and famous Senator John McCain! The day before my birthday marked the 100th anniversary of the birth of Roger Tory Peterson, the great naturalist, artist and environmental advocate who, in 1934, wrote the landmark A Field Guide to the Birds.
This, my first Roger Tory Peterson Field Guide to the Birds was a gift from my mother, who bought it second hand for $2.75 around 1942 when I already had an avid interest in birds. I covered it carefully with brown paper and later oilcloth. It got lots of wear. Here are the copyright and dedication pages:
Mom's expenditure was quite a sacrifice. According to this inflation calculator, her $2.75 would be worth $34.37 in today's economy, but it was worth it for me, as it supercharged my interest in birding and opened the door to a lifelong hobby. This is the dedication page. It is a First Edition, revised in 1939. The first printing, of 2000 copies, sold out in less than a week.
Just a half inch thick, it measured 7 1/4 by 4 1/2 inches, had 180 pages. It fit nicely into my pocket. There were 3 one-sided color plates (one is missing): the Frontispiece (illustrated below), one plate showing all the Warblers, and another packed with "Grosbeaks, Finches, Buntings, Etc.", plus 36 glossy black and white plates and numerous line drawings. It does not have the trademark "roadside silhouettes" that would grace the inside covers of subsequent editions, though some back-lighted hawks were shown as seen flying above.
The bird illustrations were identified by species on the facing page, but I had to write in the page references to the text. In the second edition, Peterson rectified this shortcoming. Some illustrations had arrows pointing to distinctive field marks, with hand printed comments. In later editions, Peterson's arrows were more stylistic and usually did not include comments directly on the plates. Note the bird names of that day. The grackles were later to be "lumped" together, and the Baltimore Oriole was joined with the western Bullock's Oriole as "Northern Oriole," only to once again be recognized as a species in its own right. (Shades of Green Heron and Wilson's Snipe!)
Note the arrows on the plate above, with hand printed notations next to them, pointing out distinctive field marks. This innovation revolutionized field birding, and became known as the Peterson Identification System. Up until then, many ornithologists believed that the only sure means of identification was down the barrel of a shotgun. In subsequent editions, the arrows would be stylized and the field mark explanations included in species descriptions that were printed on a facing page.
Read my review of Birdwatcher: The Life of Roger Tory Peterson
Birder's Magazine features an anniversary interview with Lee Peterson, son of Roger.

Lee Allen Peterson and author/nature recordist Donald Kroodsman appeared this past week on the syndicated NPR program, The Diane Rehm Show. It can be heard here: http://wamu.org/programs/dr/08/08/27.php#21103

09/06/08
I was not sure of the ID of this dragonfly, but Tom Murray believes it probably is a Scarlet Skimmer.:
After being threatened and missed by Hurricane Gustavo and then Tropical Storm Hanna, we now have Category 4 Ike bearing down on South Florida. While inspecting and adding extra anchors to the hurricane shutters, I stirred up a Cane Toad. These toads, native to South America, can grow to over 12 inches long and weigh over 5 pounds, but this one was only about half that size. They get their name from a failed experiment. During the 1930s and 40s they were introduced into Australia and many other islands in the Pacific and Carribean in the belief that they would control insect pests in the sugar cane fields. Instead, with no natural enemies, they flourished and displaced and preyed upon native amphibians. Worse, they are extremely poisonous and caused death to predators and pets. Florida's population is traced back to an accidental release of 100 in a pet (!!?) shipment at Miami Airport in 1955.
This guy was extremely displeased with me. Milky white poison started oozing from pores in the two large parotoid glands behind its eyes:
The poison accumulated and dripped to the ground and on its feet:
Later, while sitting on the back patio, I missed a couple of nice photo ops as two Wood Storks strolled right by, and an inquisitive Northern Mockingbird approached quite closely. Naturally, after I retrieved my camera from the house, there was not much to see. Dragonflies were out in force, and scores of Barn Swallows were scooping them up along the lake's margin.
Another invasive alien was much in evidence.Baby (Cuban) Brown Anoles were hatching out everywhere. These reptiles are still sold in pet shops as Bahamian Anoles. They kill and eat other lizards, and have practically eliminated the Green Anole wherever they become established.

This baby is sitting on a pineapple leaf:
An adult Brown Anole displayed its red dewlap atop the patio wall:
Since I have had zero success in photographing birds in flight, I tried to capture the swallows with my image stabilized 300x with 1.4 extender. This combo produces great magnification (equivalent to 420mm), but the tradeoff is a very limited field of view. Even when I was able to keep a swallow in the viewfinder, they were too small to be detected by the autofocus. Manual focus didn't work, either, and the slight shutter lag and my delayed reaction time were problems. My series of about 30 attempts resulted in a grand total of one blurry foreground image of a feathered ghost.
Using one central focus point, I did get a pretty crisp shot of a distant helicopter, about 1/2 mile out:
After retreating to air conditioned comfort, I looked out on the patio and saw this Great Blue Heron relaxing in the shade (using Canon A40 point-and-shoot):


A Rock Pigeon sat on a neighbor's rooftop: