08/02/07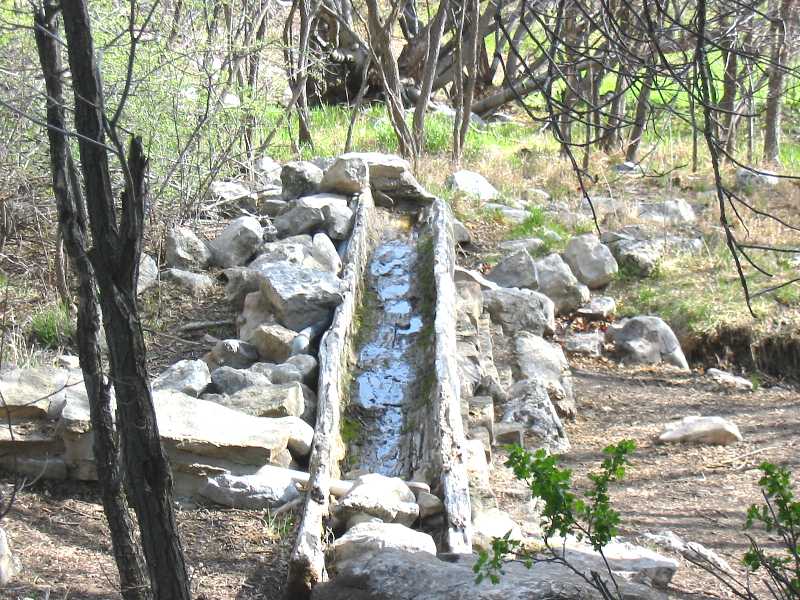 (Click on photo for larger view)
There is a special place at 8600 feet elevation in the Sandia Mountains just east of Albuquerque. I took the above photo one morning in early May of 2003. Sunlight dappled through the leaves of the large Rocky Mountain Maples that thrived in the moist runoff of Capulin Spring. Water from the spring flowed through a pipe and was diverted into a trough formed by an ancient hollow log. Water is scarce in the mountains, and the "Bird Log," as it is called, attracts most of the creatures that call the mountain their home. One needs only find a comfortable place to sit and simply wait for the birds to come in to drink and bathe.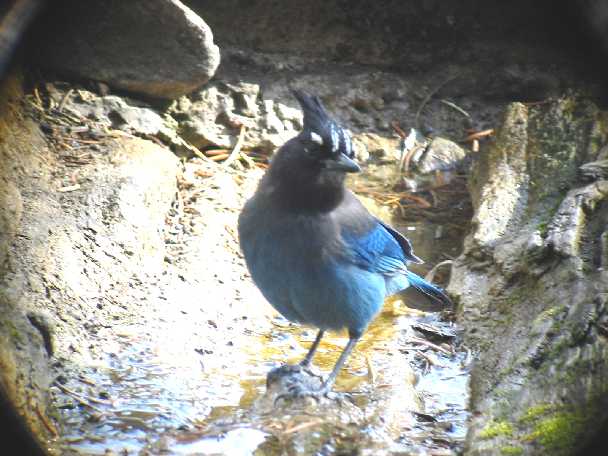 The log is especially popular with birds and birders during spring and fall migration. Even when we arrived early, we often found fellow birders already set up with cushions and binoculars. Birders sometimes gain a sense of "ownership" of such a special place, forgetting that the National Forest actually belongs to everyone. One day a young lady bushwhacked up the hill to the log and propped her back against the log to write (poetry or a love letter?) and enjoy the sounds and sights of nature. She was seemingly unaware of our presence or that she had interrupted our viewing of Western Tanagers, Black-headed Grosbeaks and an assortment of warblers and woodpeckers. Like the thirsty birds, we had to wait for her departure or simply find better hunting grounds.
During the past several years, the health of the forest has been threatened by drought, disease and insect infestation. Piñon Pines had already been decimated by the bark beetle epidemic, and now death and destruction has spread up the mountain to the White Pines and Douglas-firs. Adding to the damage produced by broom rust, root rot and chewing, sucking and boring insects, the unusually severe winter of 2006-7 produced a heavy snow load and high winds. The task of clearing the fallen and damaged trees far exceeded the staff capabilities of the US Forest Service. Sandia Ranger District volunteers and members of the Friends of the Sandia Mountains are still working hard to clear fallen trees and minimize hazards. Sally Lowder kindly provided the following three photos. The first, taken on May 8, 2007, shows that the area around the Bird Log was not spared: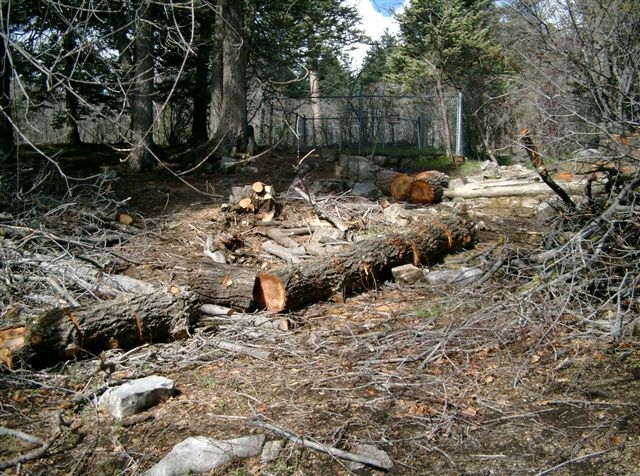 Happily, the log itself was not damaged by any fallen trees or limbs, but the majestic old maple trees were devastated. The log was in full sunlight as cleanup progressed:. Note the male Western Tanager on the rim: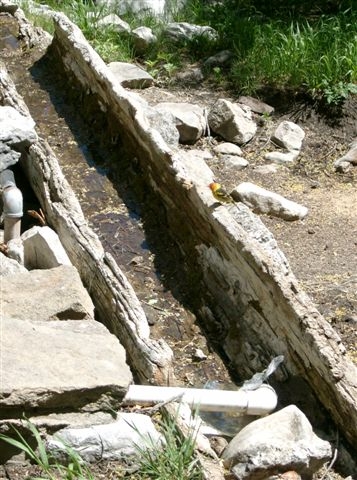 Nature has wondrous healing powers, and birders were pleased to see how rapidly the saplings invaded the area. Shoots from the old Rocky Mountain Maple that shaded the log (its stump can be seen behind the log in the photo below) are reaching skyward.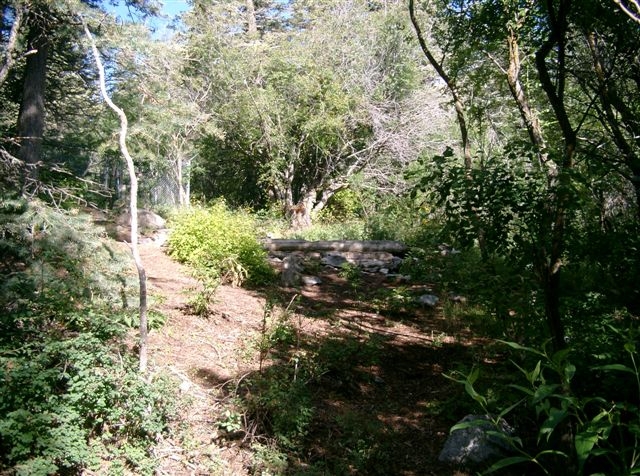 For more about "The Log" and directions follow this link:
http://www.rosyfinch.com/sandia.html#THE_LOG_AT_CAPULIN_SPRING


Leave a Reply