07/25/07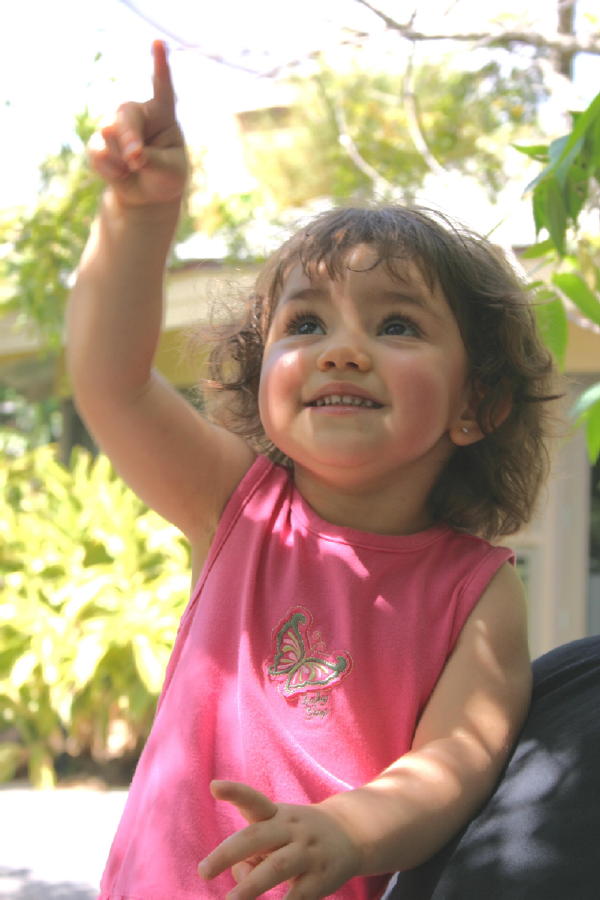 Yes, it's the same little girl whose portrait captured so many hearts, and she is just as crazy about birds as when we she found that sparrow in the tree last year, but now, at three years of age, she is flying with the birds! She went bungee jumping at the Kane County (IL) Fair. Here, she looks forward to the adventure as Papi helps strap her into the harness.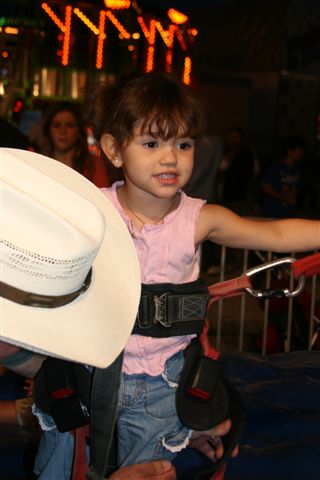 Up, Up, and Away!!!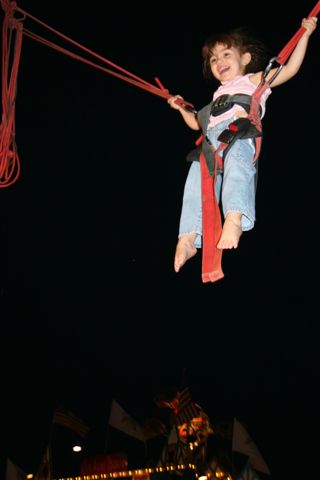 Am I sure I am going to like this?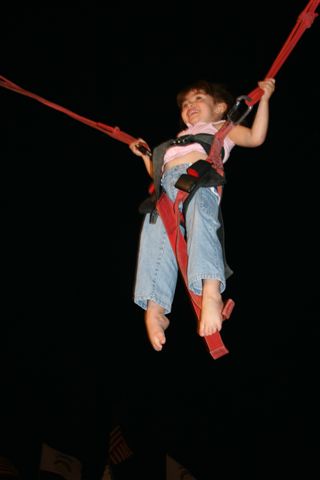 Free Fall!!!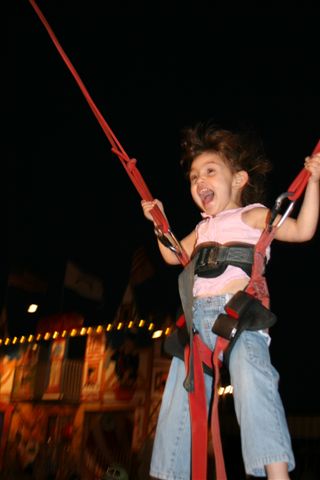 Approaching Terra Firma!!!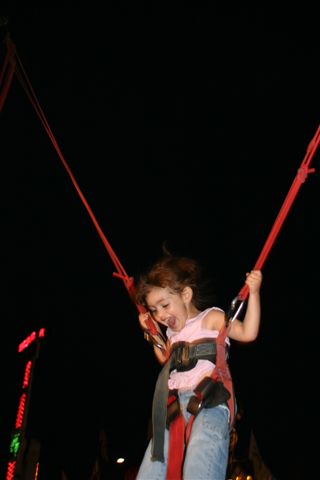 OK– Let's do it again!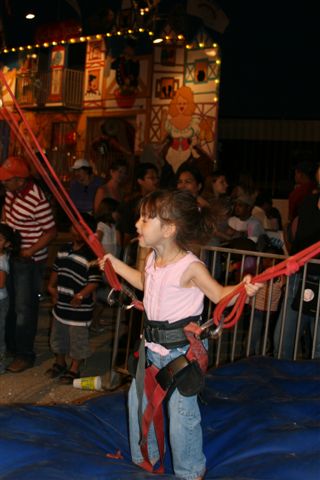 Seeing these pictures, Grandma and Grandpa are ready for their grandbaby fix, so off we go! Don't even need a hurricane to chase us out of South Florida. We collected four more parsley caterpillars and hope that the children will get to see them turn into butterflies (if they make it through Homeland Security at the airport!).

Leave a Reply