06/24/07
Filed under:
General
,
Birding & Outdoors
,
NM & SW US
Posted by:
Ken
@ 9:26 pm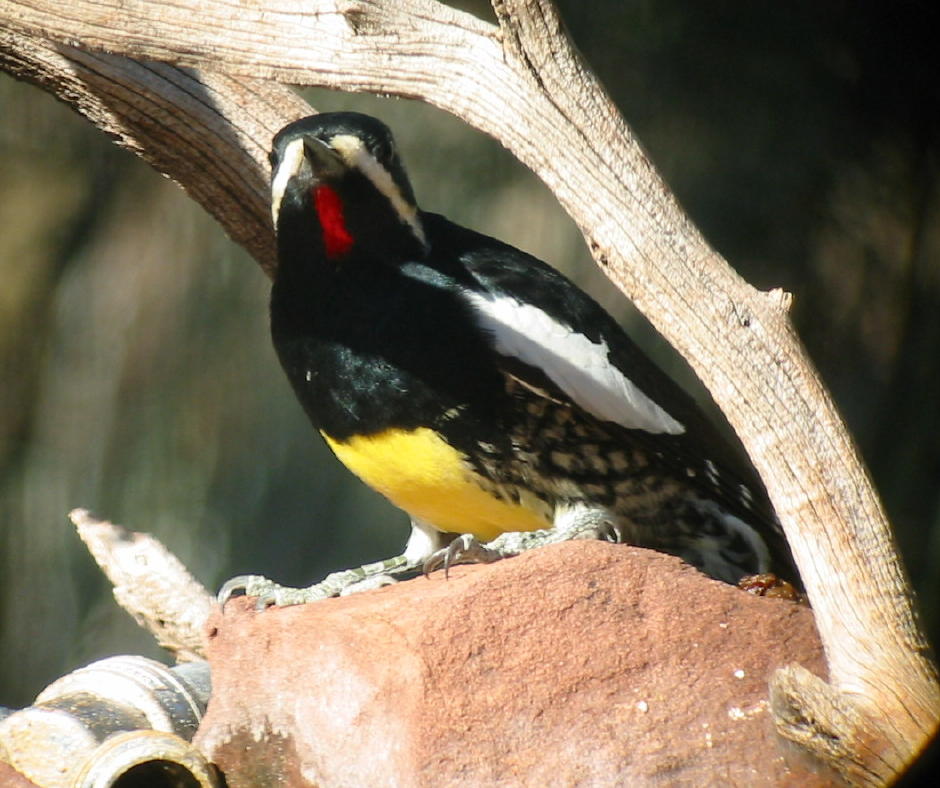 When I collected my New Mexico "Bathing Beauty" gallery I neglected to include a couple of special photos. These two, of the Williamson's Sapsucker, bring out the stunning beauty of this little woodpecker. He usually visited the water so briefly and infrequently that he was gone before I could set up my cumbersome digiscope. One day he delayed his departure just long enough to provide me with a couple of views that show different aspects of his plumage.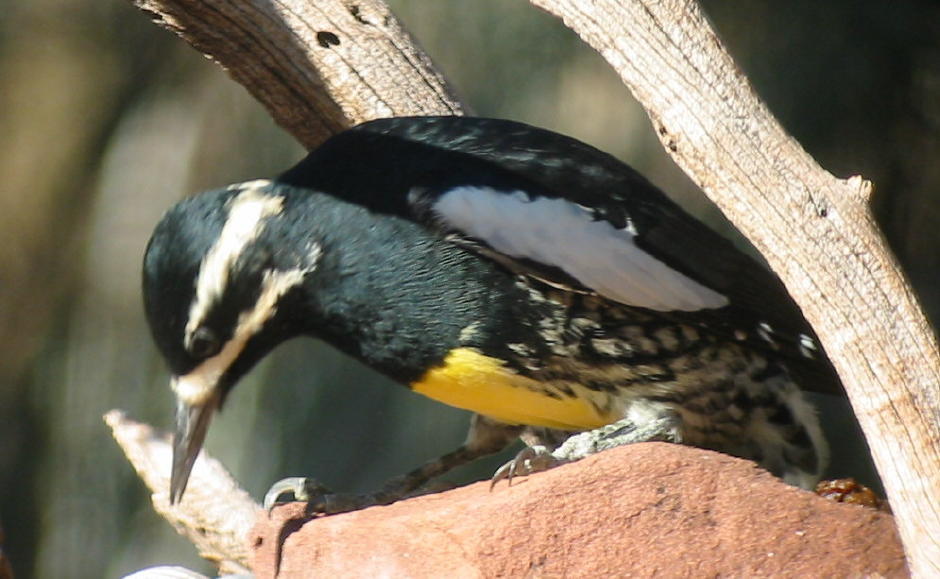 Here, a Northern (Red-shafted) Flicker pauses for a drink.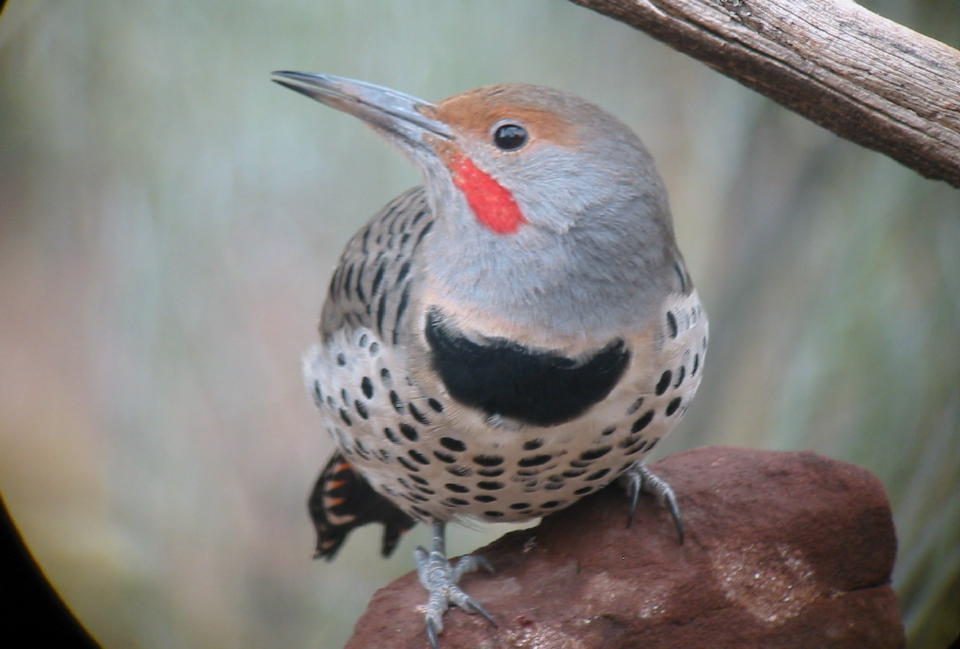 As a kid in New Jersey, all my flickers had black moustaches, so it was a treat to see red ones when I moved out West. And, of course, all my goldfinches had yellow backs during the summer. We had both American and Lesser Goldfinches in New Mexico, the former species visiting us during most winters.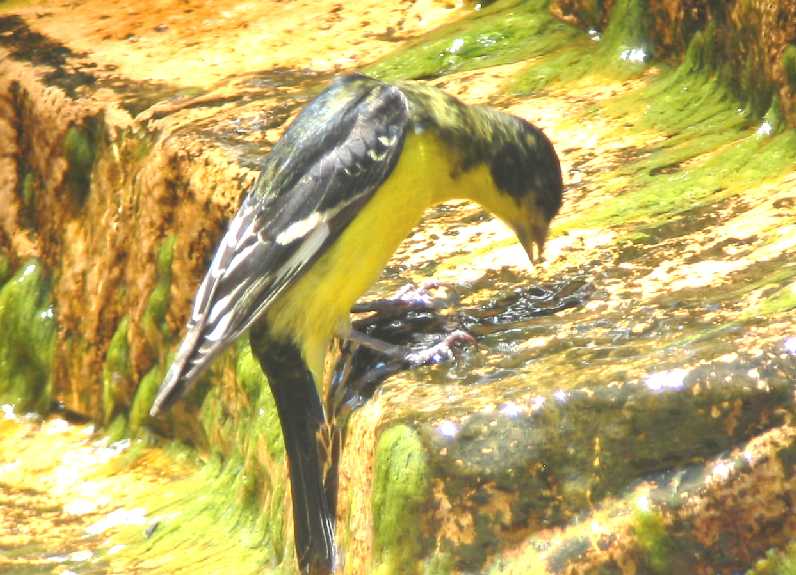 Like its eastern counterpart, the Lesser Goldfinch bred late in the summer and sometimes their hatchlings did not show up until early September.
For sake of comparison, here is one of the few American Goldfinches that showed breeding plumage before departing for northern latitudes.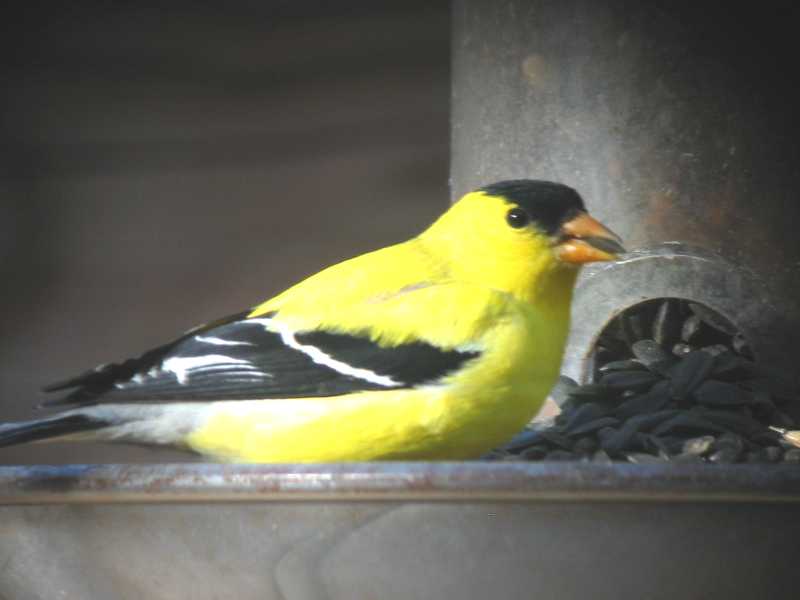 Finally, a Red Crossbill takes a sip.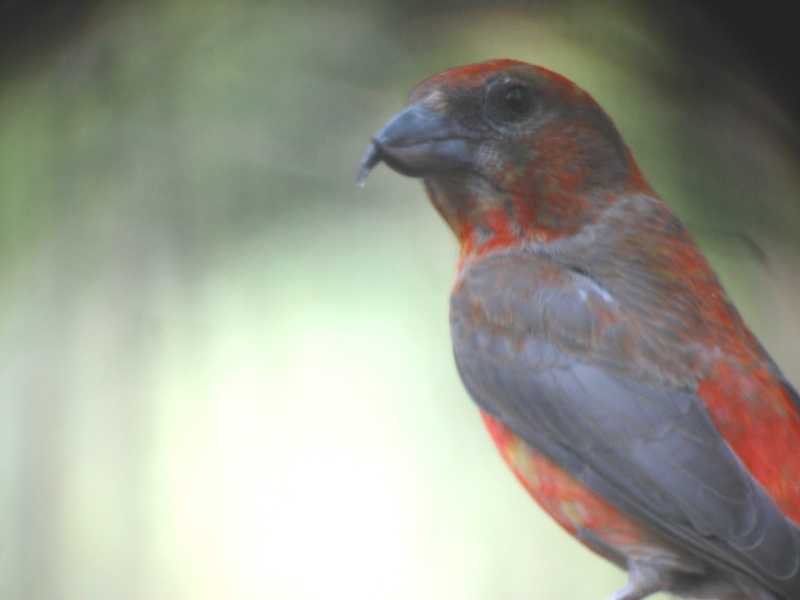 Leave a Reply